Delivery
Delivery Information
FREE JUBA DELIVERY ON ORDERS OVER SSP20,000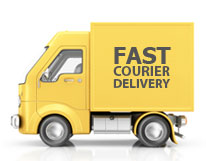 All orders are dispatched from their supplies location to South Sudan and are sent by courier. Delivery times typically take 1-3 working days to arrive. Individual items within your order may arrive at different times if they are from different supplier Stores.
Your orders arrive to our pick up stores in Juba, where you will then able to pick up your products
Delivering orders outside Juba will generally take 1-2 days longer to arrive
---
If for any reason you are not completely satisfied with any of the items that you received, you can send them back to the appropriate store for an exchange, refund or Mode gift voucher.
* Free delivery: if you spend more than SSP20,000 in one purchase then your delivery cost will be free. However please note that this applies to completed orders only so there will be a freight cost deducted should an item be returned which brings your order total below SSP20,000.
South Sudan only Delivery
Currently we are able to send to South Sudan only.